"Popcorn and Lipstick", or an evening with women in the lead role. The first event of this type in our city, where talented, ambitious and enterprising women from our region could boast of what they do and have a good time with other ladies. There were exhibitions, meetings, constructive talks, vernissage and film screening! Oh it happened! And we were in the middle of these events and we invite you to a report.
Who was there and what was going on there?
How to spend a nice Saturday evening? Preferably in good company, accompanied by live music with people full of passion and commitment. This is how the first meeting of "Popcorn and Lipstick" looked like – an event from the #kinokobiet series. The unique film screening was preceded by numerous attractions. In the Cultural Center in Jędrzejów we could meet and talk with interesting women, among them there were girls from: Naturhouse, Silhouette Studios, Cufflinks Agency, Qlturka café, Health in a box, Bra facial expressions, Widzimisia, Secrets of beauty, bezcieniowa.pl. Get to know better who the enterprising women from our region are and what they do every day.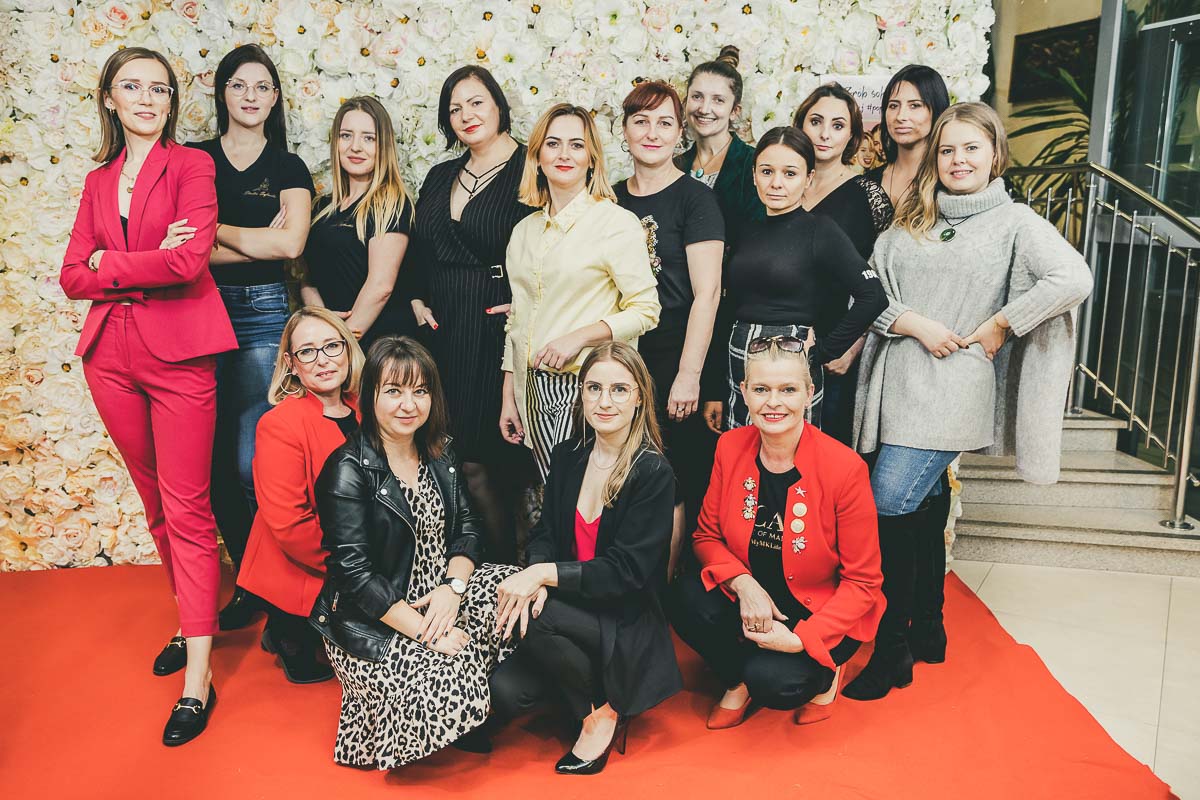 bezcieniowa.pl
packshot price list
We were responsible for the photo report – that is, bezcieniowa.pl. We are a product and advertising photography studio . Every day we photograph clothes, shoes, everyday objects, jewelry and everything that you want to present on the web and sell. Our packshots can be found on the websites of stores, manufacturers, wholesalers, on sales auctions such as Allegro, Amazon or eBay as well as in catalogs, advertising materials and even in popular fashion magazines. We specialize in photographing clothing, mainly we take the so-called ghost photos. We have been doing it successfully for almost 10 years!
Naturhouse
Naturhouse Jędrzejów – Diet Center Naturhouse Jędrzejów has been successfully slimming residents of the Jędrzejów district and the surrounding area since 2014! Thousands of patients have trusted him and their results speak for themselves! The office is supervised by a clinical dietitian and psychodietitian, Anita Zdanek, MSc, who has been taking care of the health and well-being of patients for over two years. Her work has been appreciated many times. Anita can boast of the Golden Eagle of Medicine, she is the winner of the second place in the Beauty Masters 2020 plebiscite in the Dietitian of the Year category of the entire Świętokrzyskie province! Outside the office, Anita is active in the sphere of women and promotes a healthy lifestyle.
An irreplaceable support in the fight against extra kilograms of Naturhouse patients is the second dietitian, Dominika Woźniczko, MSc, who is also a clinical dietitian and psychodietician. Dominika participates in numerous trainings and courses, improving her qualifications, and the acquired knowledge translates into patients' achievements. He is interested in nutrition in endocrine disorders and the impact of the microbiota on human health. Product photography and advertising photography for online stores.
Ladies form a harmonious duo both at work and outside it.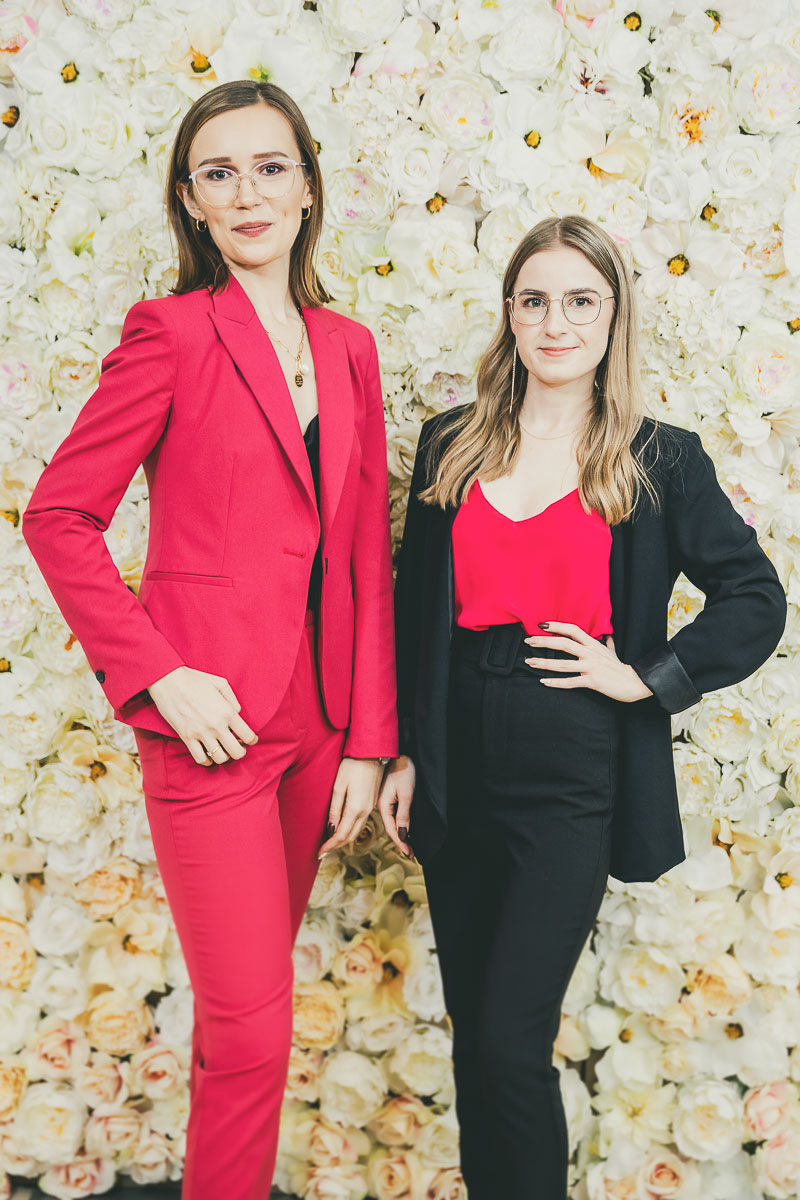 Hairpin
Spinki Agency, the wedding agency of Karina Ciosk-Komorowska, which organizes the most prestigious Polish weddings throughout the Polish. Karina has been running the country's largest wedding agency for 15 years. No one knows the wedding industry as well as she does, hence her Lady Spinka Academy, where she has been teaching the profession of a wedding planner as well as the managerial staff of wedding venues for 12 years.
Karina is also behind the rebranding and changes in the Qlturka café in Jędrzejów. Founder of the Jędrzejowianka website – which brings together women from our city and the surrounding area to develop, support and integrate together. Karina likes to contribute, get involved, she is a real social worker. We take pictures of ghost clothing – on an invisible mannequin.
Qlturka
Ilona Szczepańczyk or the heart of the Qlturka café. Gastronomy is her whole life! She laughs that she grew up in a restaurant, because at home the love for the kitchen is family. He is a cook by profession. She is passionate about cuisines from different parts of the world, she is still fascinated by the secrets of serving and serving dishes. Some may know Ilona from the diet catering "Health in a box" in Jędrzejów. She also had her own food truck "Smaki z". And now it serves its dishes in Qlturka, which of course we have tried and admit are delicious!
Health in a box
Health in a box Jędrzejów, or talented girls who can compose a delicious and healthy diet. Sets composed by a dietitian, always created from the best and fresh ingredients. Delicious and diverse meals that will help you achieve your goal of weight reduction and health. The girls' offer includes reduction, elimination and health diets and meal sets created by specialists are diverse and tasty. A diet tailored to individual needs.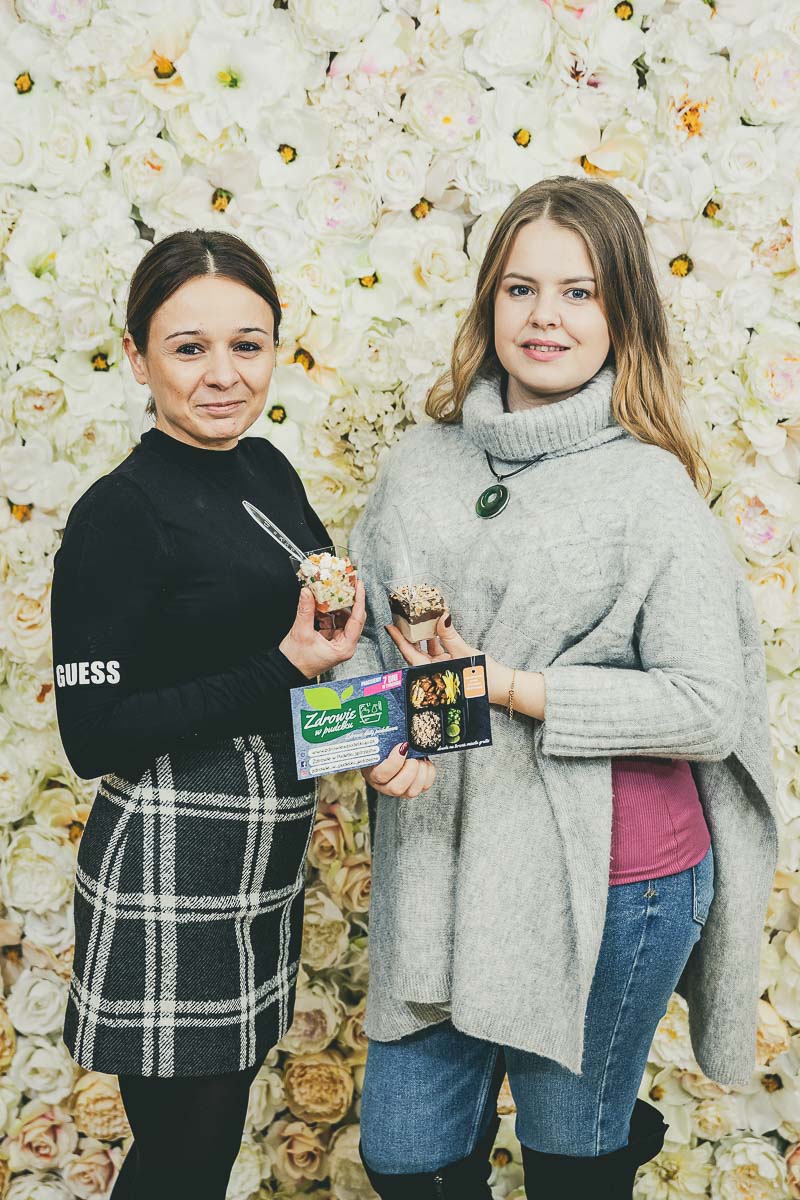 Silhouette studio
Silhouette Studio for women Jędrzejów – a professional body modeling studio for women – is a place created for women, where ladies can not only lose unnecessary kilograms and model the figure but also spend their free time in a relaxed atmosphere. The offer is addressed to the individual needs of women. The offer includes: fitness and wellness zone and typical treatment zone. A wide range of body and face treatments will make sure everyone will find something for themselves. The best packshots in the area.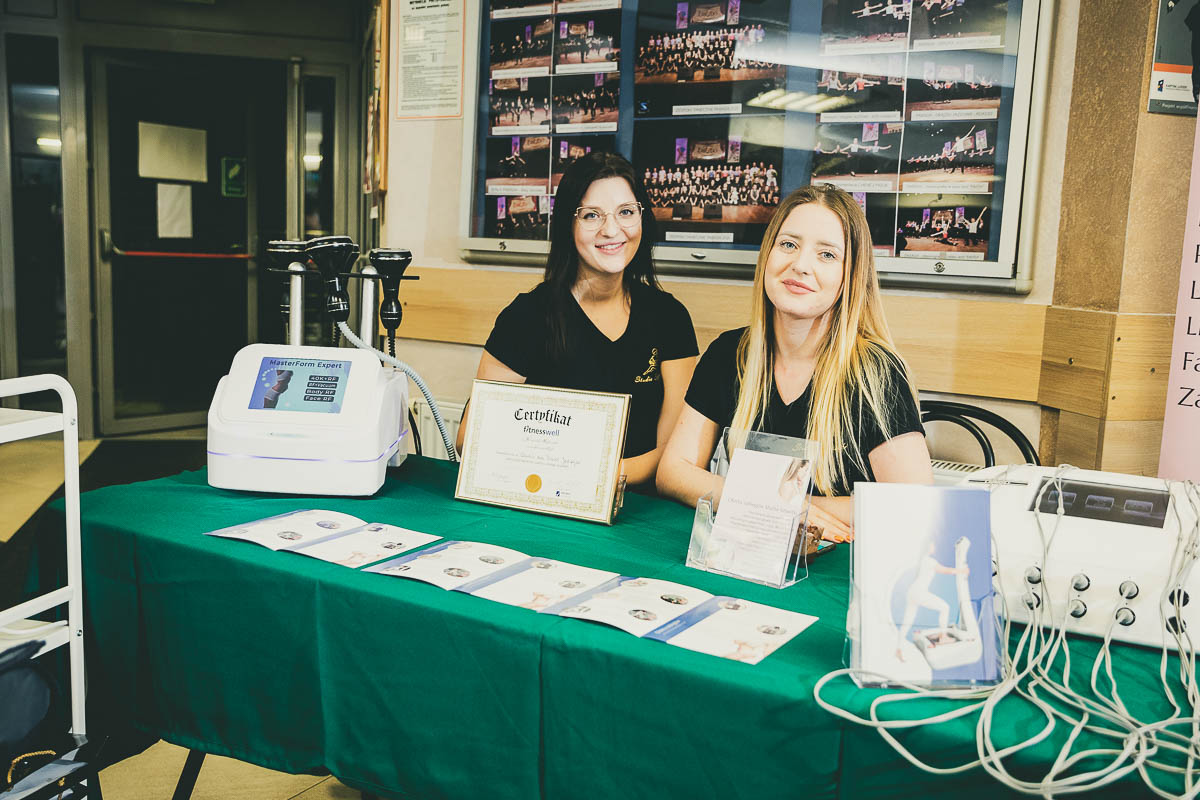 Bra facial expressions
Bra facial expressions – lingerie and bra fitting salon. Bra facial expressions are another of the exhibitors who presented themselves during the event. The ladies could talk to a qualified brafiter and see sets specially composed for this event. Bra facial expressions are a place created by a woman, for women and with women in mind. A place where, as nowhere else, women's bust is taken care of, bras are selected that are matched in terms of size, cut, proportions of women and personal preferences. Product photography of shoes and accessories Krakow.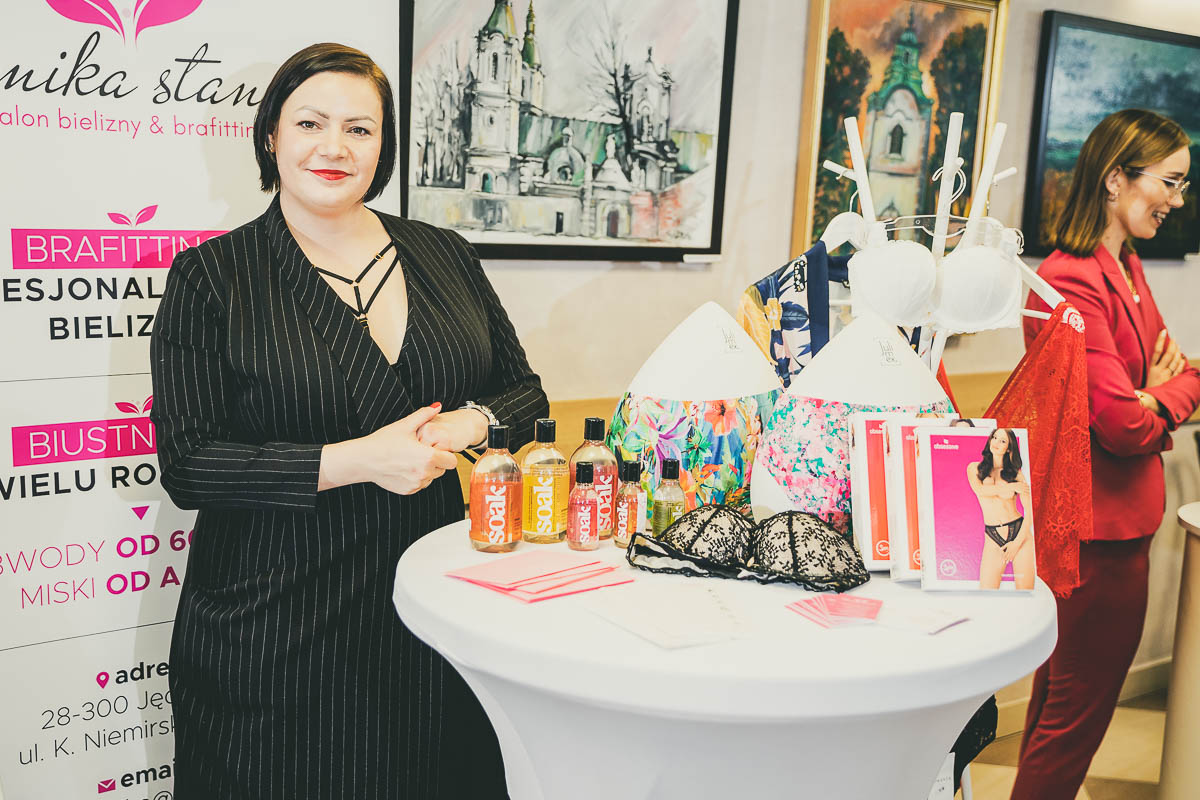 Widzimisie
Widzimisie – a shop, services and workshops is a place full of passion, where everyone will find something for themselves – semi-finished products for self-made creative works, sets for learning new skills, creative toys for children and beautiful objects made by Polish craftsmen. At the workshop table, you could admire hand-made mandalas, scarves, blankets, winter accessories, objects decorated with the decoupage method, macrame, works of felt or clay. You can also see it as unique handicraft workshops.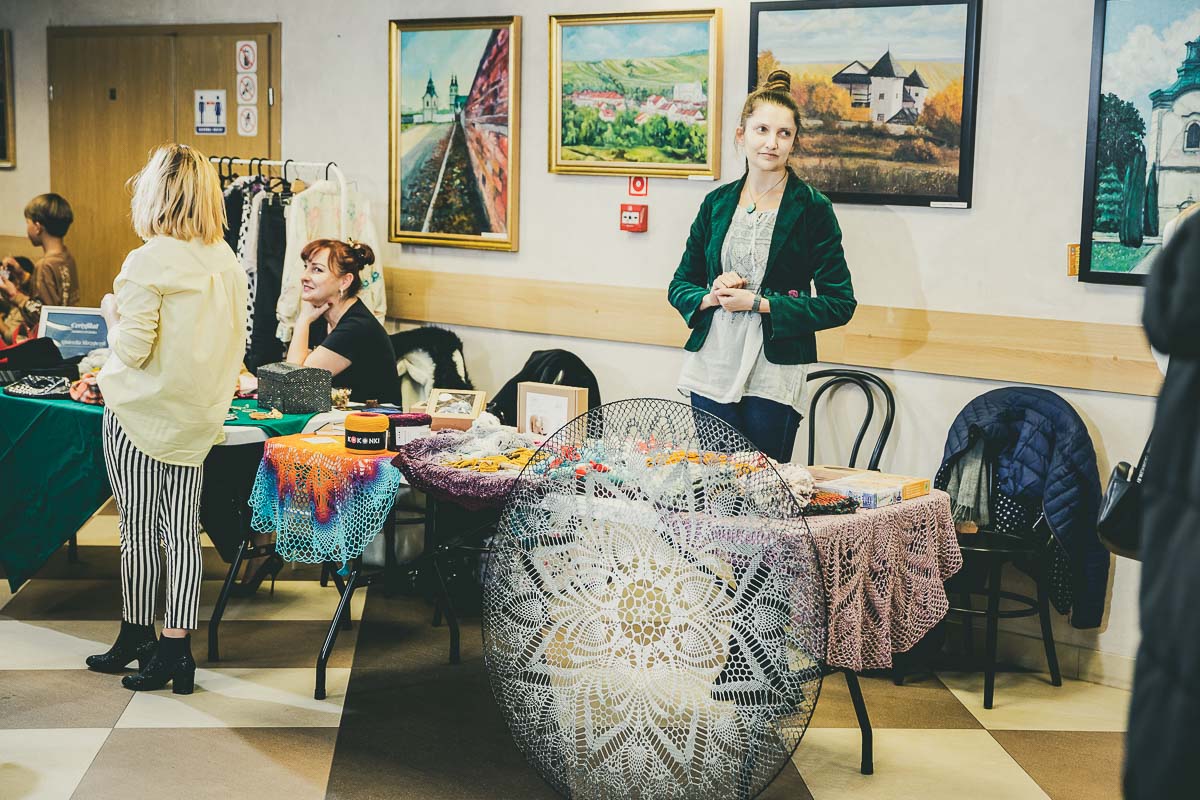 Secrets of beauty
Secrets of Beauty – Anna Klinger Baran – care and visage advisor. Many years of experience and continuous development allowed Ania to be called an expert in the beauty industry.
At the meeting, you could take advantage of her make-up and care advice. In addition, each willing participant could draw for himself one of the three facial treatments, and take advantage of a very pleasant hand treatment. Do you want to increase sales of your products? Bet on a professional packshot.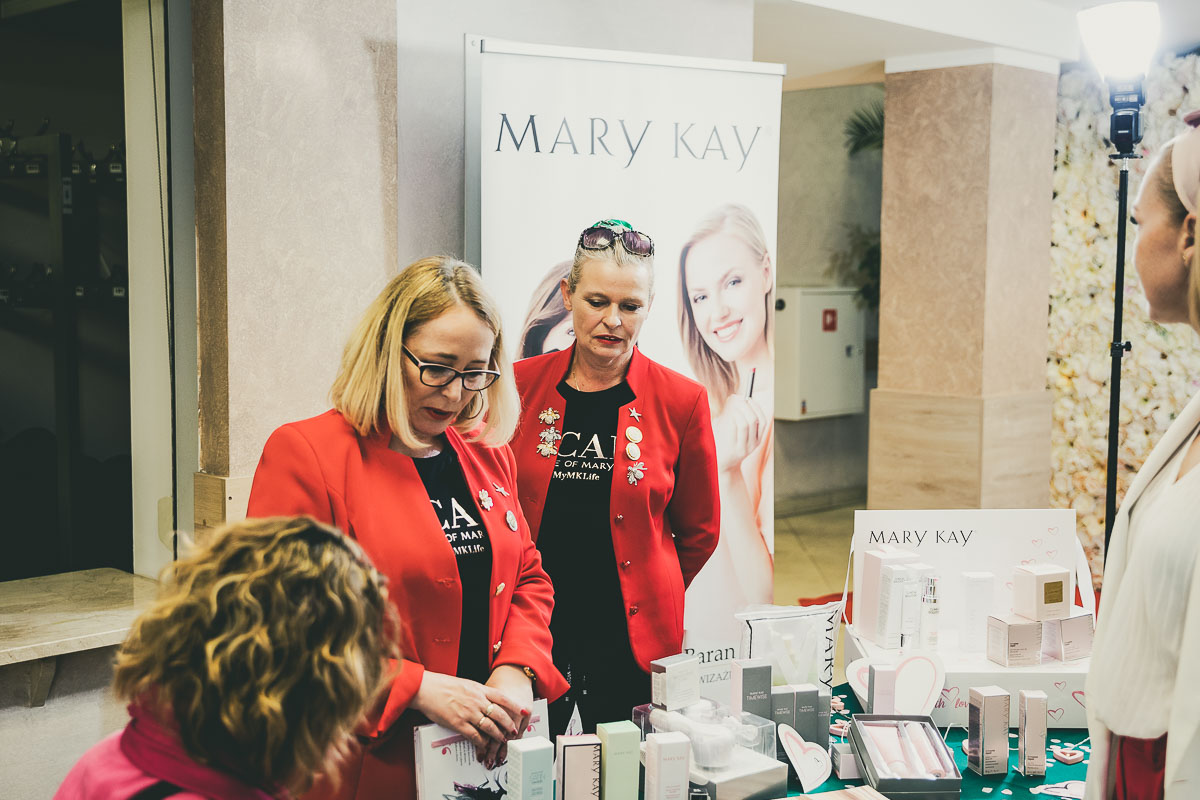 Personal stylist
Agnieszka Skrzypczyk – personal stylist. A woman who, like no one else, can match the outfit to the figure and character. Her stand was very popular, no wonder, there was a lot to choose from, and Agnieszka meticulously explained how to look and feel attractive by changing her wardrobe a bit.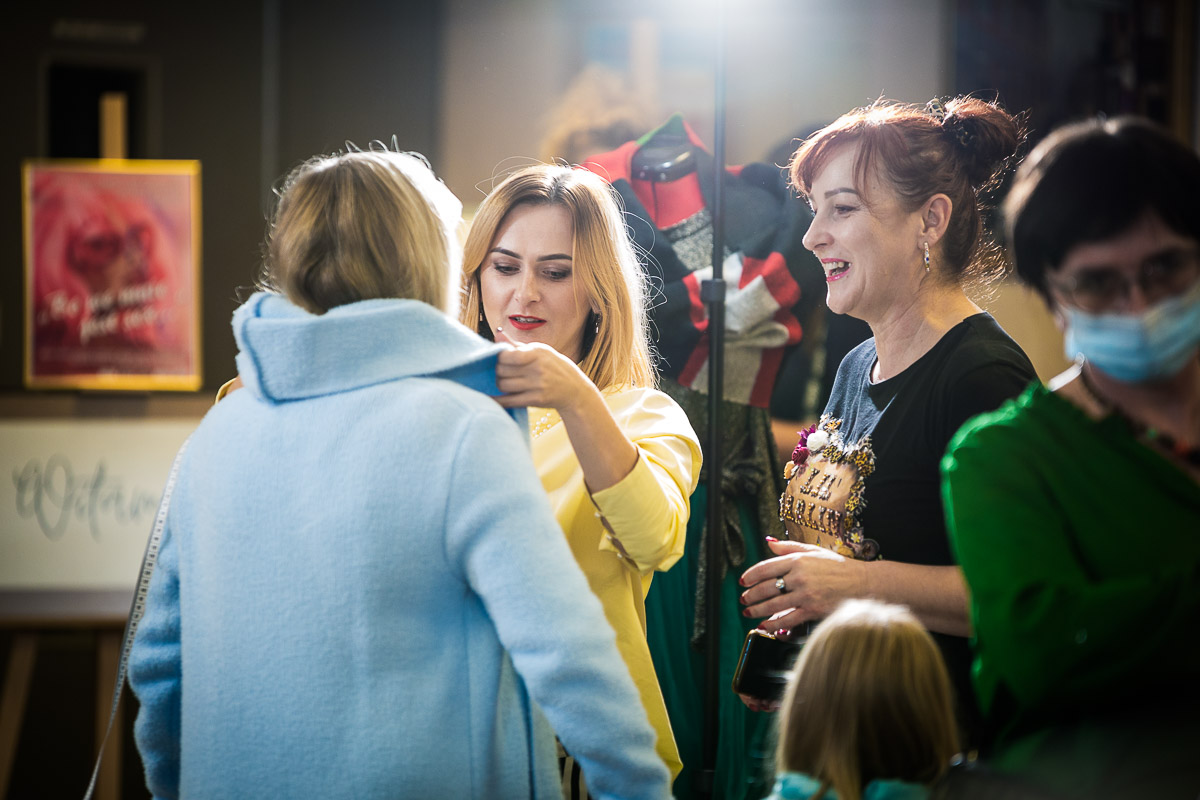 Music
The time of conversations was made more pleasant by Dominik Piotr Żak – an accordionist with many years of experience. Dominik is a graduate of the State Music School in Skarżysko-Kamienna, accordionist of the "Swobodna" band. He was active, m.in in the "Zamek" Cultural Center in Szydłowiec, the TSK Folk band is also a semi-finalist of the Świętokrzyski Talent 2017. Musician with stage experience in Poland and abroad.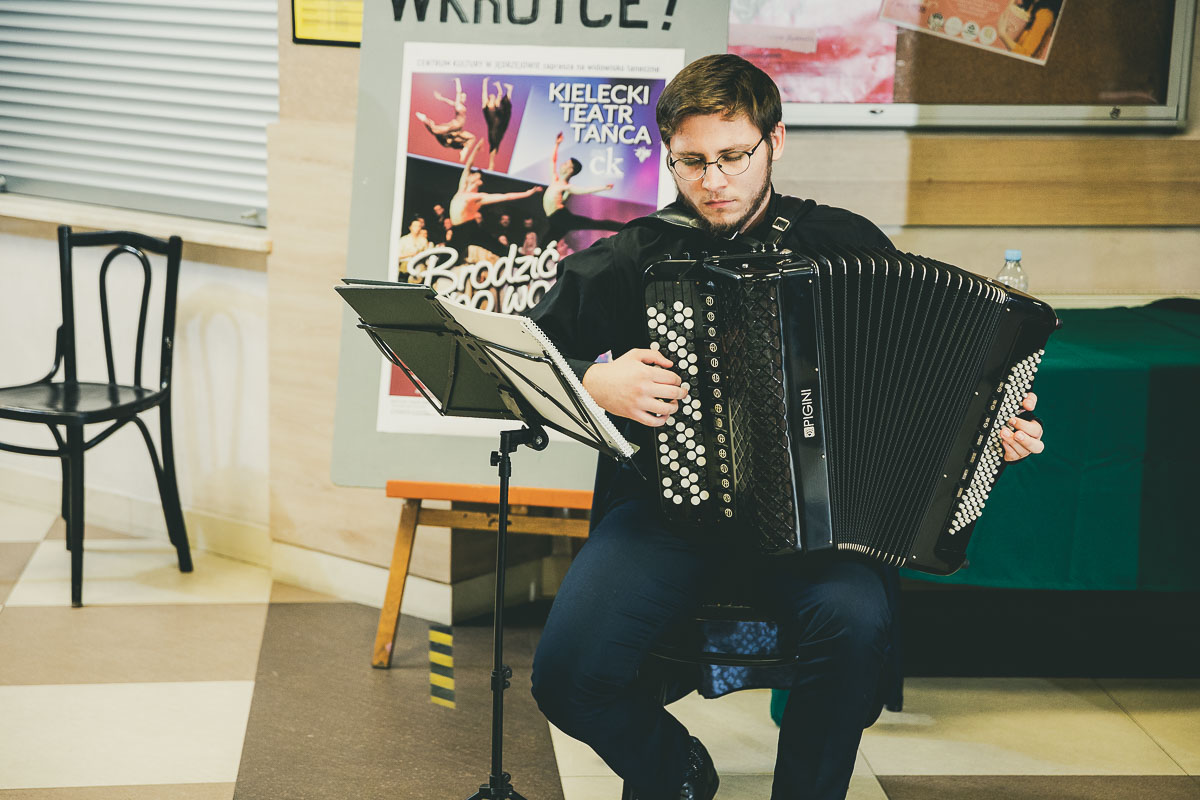 MAKEmovie
Video realisation of the event was prepared by MAKEmovie. Makemovie is both modern and creative wedding films as well as extraordinary advertising spots, promotional films and music clips. The videos prepared by Makemovie are full of commitment and emotion. We create the best product photos, check our satisfied customers.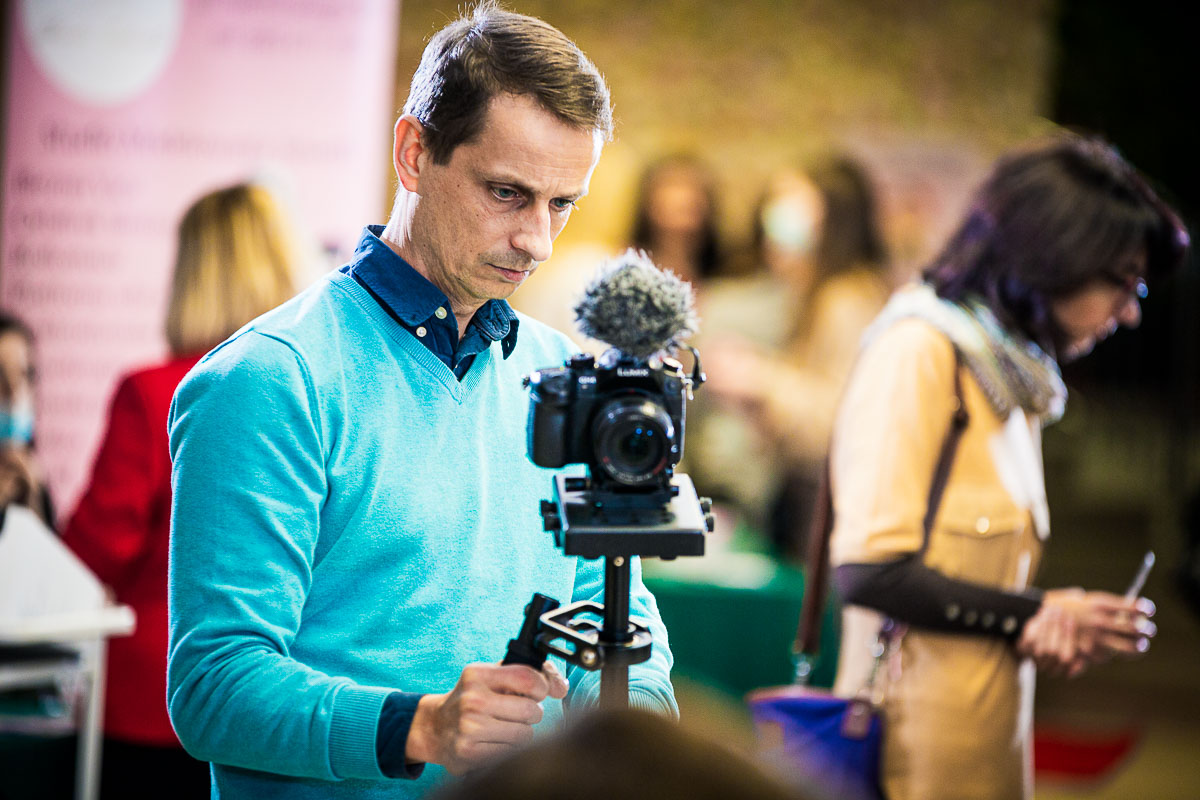 Flower Workshop
During the exhibition, everyone could take a souvenir photo on a beautiful flower wall, prepared by the Flower Workshop Tomasz Matla. Florist Kwiatowy Warsztat was created out of passion for flowers and beauty. Each of their works is created with passion, precision, according to the principles of floristic art and an idea. Their works are unique and unrepeatable.
Other attractions
In addition to exhibitions, interesting workshops and lectures were held at the same time. Ladies could practice walking on high heels, learn how to exercise healthily, get positively tired while learning to dance or relax during face yoga classes conducted by Joanna Tkacz from Tkalnia. Yoga – Jędrzejów, Chęciny, Pińczów.
After the exhibition part, all the gathered women went to the cinema hall, where the organizers from Naturhouse drew prizes. The lucky ones received vouchers for cosmetic treatments, discounts from exhibitors and many more. After the official part, all the gathered ladies could relax during the pre-premiere screening of the film "Because there is sex in me". After watching the film, one more attraction awaited the participants – a vernissage with tasting and live music in Qulturka. We make packshots and photos of clothing at the highest level.
All this took place in the Cultural Center in Jędrzejów, which is in the cultural heart of our city.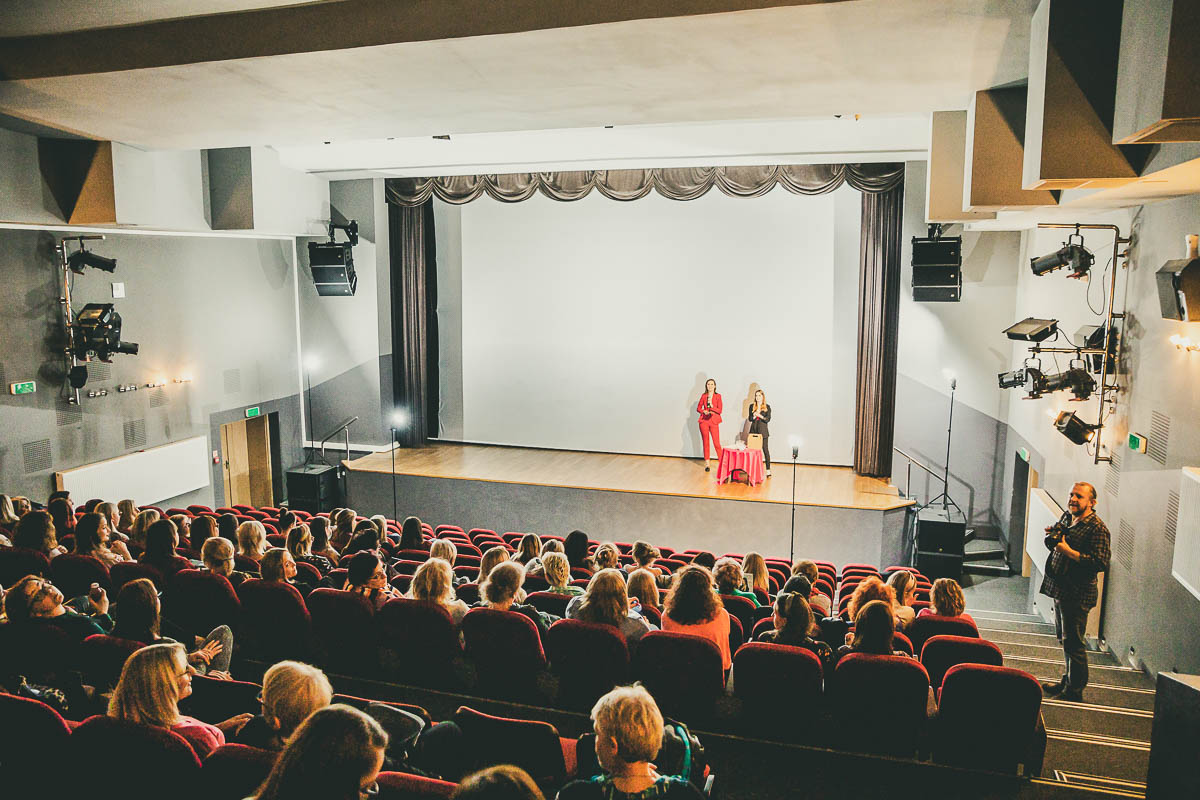 This is just the beginning…
As the organizers admit – Anita and Dominka from the Naturhouse Diet Center – the ladies exceeded their wildest expectations! The huge interest caused that Saturday's event will become the beginning of cyclical meetings. We are glad that we could take part in this unique event as sponsors and reporters! Welcome to the gallery!
Organizers: Naturhouse, Agencja Spinki, Qulturka, Kino Centrum Kultury Jędrzejów
Sponsors: bezcieniowa.pl, Makemovie, Kwaiatowy Warsztat, Dominik Żak "Żaku".
More photos from the event in the gallery.